Criminal Defense Attorney in Kinston, North Carolina
Criminal convictions in North Carolina carry heavy penalties. If you have been arrested or charged with a crime, turn to me at the Law Offices of Allen C Foster, PLLC in Kinston, and allow me to take charge in your case. I am here to aggressively fight for your justice and seek the best available outcome.
Schedule a Free Consultation
Allen C. Foster II
Attorney & Counselor at Law
I earned my law degree from Regent University School of Law in 1991. Before opening my own law firm, I worked as a prosecutor, where I tried many felony cases from drug crimes to sex crimes. That experience now gives me insight so that I can better prepare your defense strategy.
If you are facing criminal charges in Kinston, Jacksonville, New Bern, Goldsboro, Greenville, or Smithfield, North Carolina, contact me today and schedule your free case consultation.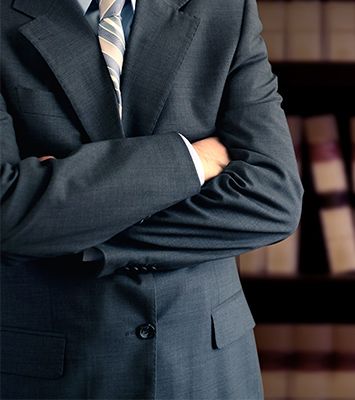 When Should I Call an Attorney?
It is Best to Contact a Defense Attorney as Early as Possible
If you have been accused of a crime in Kinston or the surrounding areas, do not speak to anybody but your criminal defense attorney. Police officers will do anything to incriminate you, no matter what they say. If the police try to speak to you, exercise your constitutional right and contact me for help today.
Trust Me with Your Criminal Case
Drug Crimes

I provide trustworthy legal representation for people who have been charged with drug crimes including possession, trafficking, manufacturing, and more. Courts give out harsh sentences for drug crimes and I'm here to fight for you.
DWI Cases

If you think your rights have been violated or you have been arrested during a DWI stop, contact me for representation. I am dedicated to getting you back on the road and clearing your name. Get started today.
Violent Crimes

Violent crimes are some of the most deplorable crimes a person can be accused of committing. If you have been charged with assault, battery, murder, manslaughter, or any other crime, hire me for a strong and reliable strategy.
Fighting a Felony Charge?
My experience with the law started by learning from the first book of law — The Bible. From there, I thoroughly studied English common law, which led me to fully know the law as we know it today.
During your criminal case, I will tell you what you need to hear, not what you want to hear. It is important, as your attorney, to provide you with reliable advocacy and updates during our time together.
With cases as vulnerable as these, I will work closely with you so that we can pursue the outcome that you desire. Contact my firm in Kinston, North Carolina today to set up a free consultation.
Fighting for the Rights of Kinston Residents
No one should have to face a criminal case by themselves. At the Law Offices of Allen C Foster, PLLC, I fight aggressively for the rights of people who have been accused of crimes — including felonies — in the areas of Kinston, Jacksonville, New Bern, Goldsboro, Greenville, and Smithfield, North Carolina. Reach out to me today for a free consultation.